Greetings from Abbington Green!
It's hard to believe it's already December and it has been 7 months since we were able to reopen on May 20th with our new COVID safety systems in place. As we head into cooler temperatures and the holiday season, it seemed like a great time to say "hello", discuss some "updates", "give thanks", and share some "fun happy things".
HELLO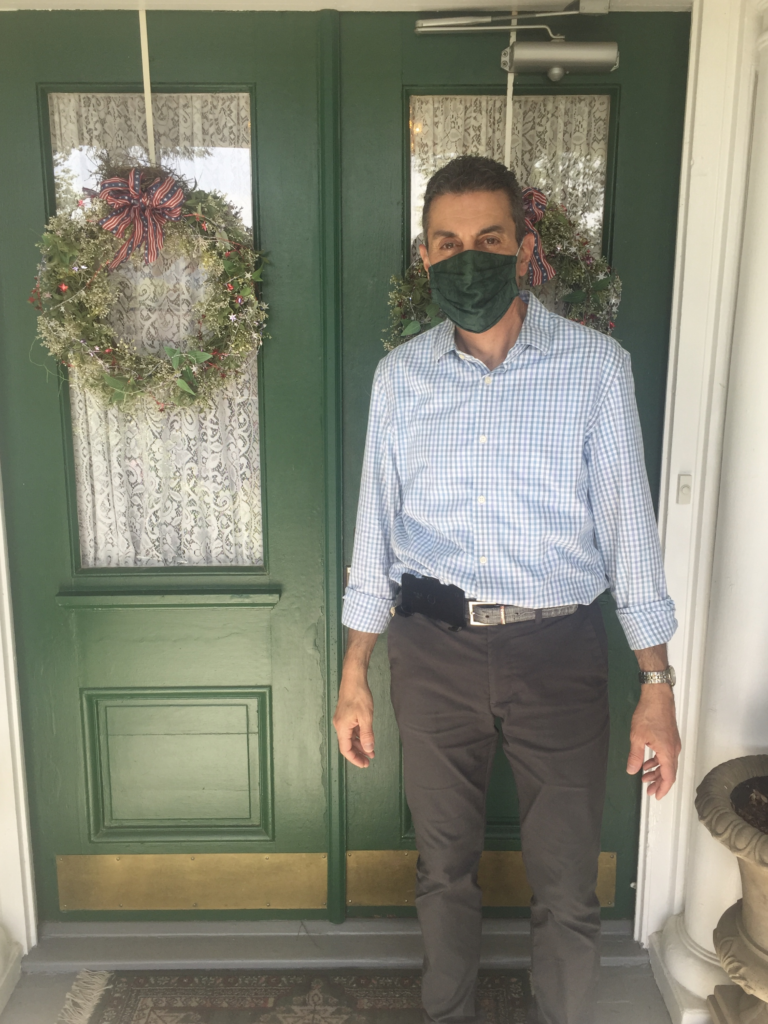 We hope everyone is hanging in there and is safe and healthy. We appreciate all the repeat guests remembering us and returning for visits to Abbington Green. It was great to see you all again! For our many 1st time guests in the past months, you are now part of our Abbington Green Family and we hope you return too. It remains our #1 priority at Abbington Green to follow all Covid safety guidelines for our staff's and guest's health and safety. Masks will continue to be worn by all staff and guests in the common areas, and as you cross the threshold of the Inn.
UPDATES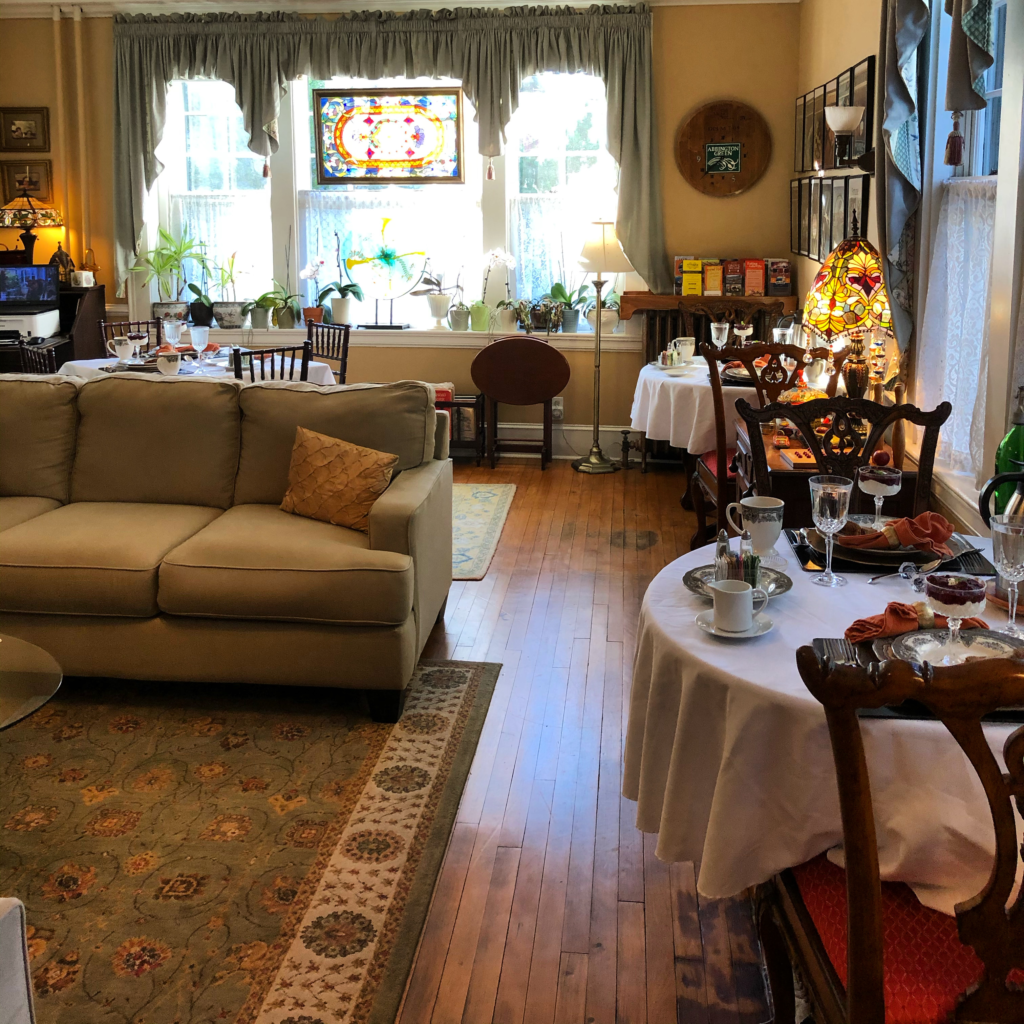 It has been important for Carey, Steve, and I to ensure guests safety but to also continue to provide the service, cleanliness and food quality that Abbington Green is known for. With that in mind, we want to continue to serve our multi course breakfast each morning and our 5-6 pm happy hour each evening. With winter coming, we knew the outside porches would not be as popular, so we've made adjustments inside the house and removed some furniture so we could set up tables in the living room. This now allows us seating for 16 guests each morning for breakfasts socially distanced
in the dining room, foyer, and living room. All guests can sit at a table for 2, remove their masks, and enjoy our locally sourced, multi course breakfast each morning at 9 am. We continue to host happy hour each evening at 5pm with local cheeses, hot appetizers, wine, local beers and ciders. It is prepared individually for you as a couple. Guests are free to sit at one of the tables in the living room, relax in their room, or enjoy a porch it it's not too cold. All of our delicious cookies and snacks are individually wrapped and available 24 hours for guests. Wait till you see what we have planned for the holidays!
THANK YOU! THANK YOU! THANK YOU!
While I cannot lie and say that the past few months have been easy for us at Abbington Green, I can say we have figured things out and our guests can enjoy everything we've always done, but now in a new, Covid safe way. I do want you to know your thoughtfulness, concern and generosity have been amazing. You are the best guests and the reason we are motivated to welcome you into our grand home for your time away. Thank
you for your emails, cards, friendships, repeat visits, kind words, and generosity with gratuities with our staff. It is truly appreciated. Covid has added more steps to how we do things to ensure your safety. For example a typical room cleaning used to take under two hours per room. Post Covid, a room takes over 4 hours to clean to the standard we expect. Thank you to our amazing staff for stepping up and making a difference for our guests too!
FUN HAPPY THINGS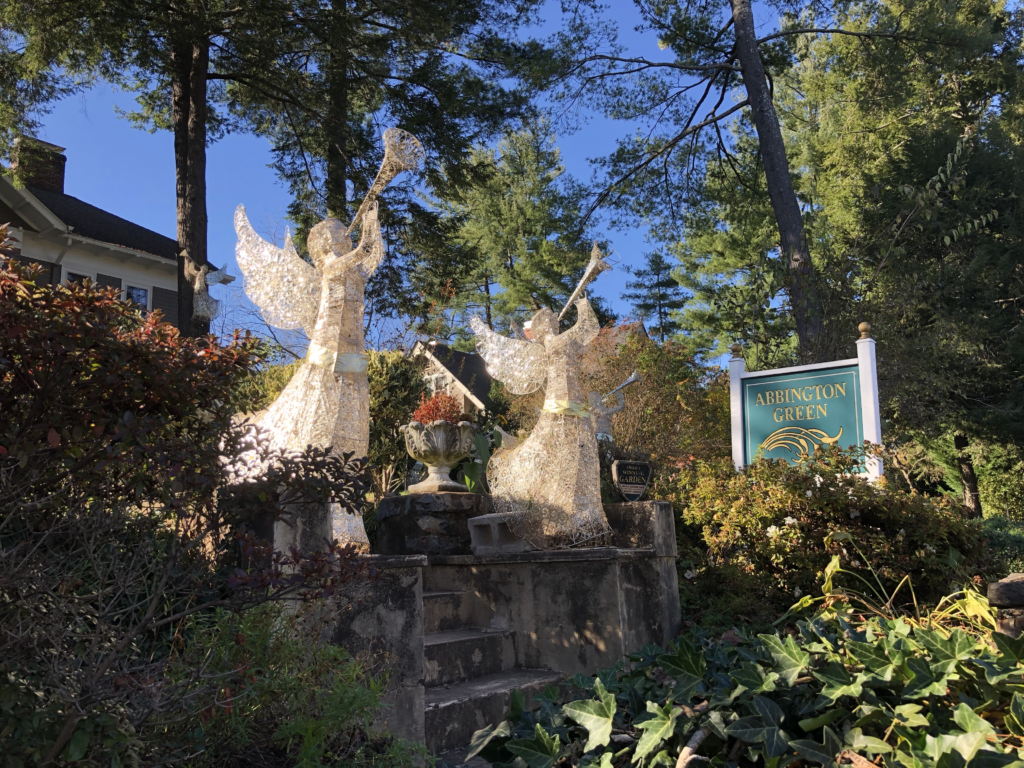 The holidays are coming and if you know me, you then know how much I love holiday decorations. We need something to brighten our days and our annual tradition of the inside and outside of Abbington Green will be brighter than ever this year! We have our traditional decorations, and my nutcracker collection on display, mixed in with a new outdoor theme and we think that the Inn is looking festive and merry. We hope you come visit soon to see….
All the best, and warm wishes for peace and good health,
—Nick