For total relaxation and rejuvenation, the Abbington Green Spa is located in what was the original parlor of the Inn. We've transformed the space into a beautiful and peaceful oasis with a nod to Western North Carolina by decorating the Spa with the work of local artists, and using locally produced skin care line from Asheville based Zenjenskin. Check out our Spa Menu and call us or send us an email at least 2 weeks prior to your arrival to have us help you book your appointment during your stay! Use of the Spa is only available to guests at the Inn.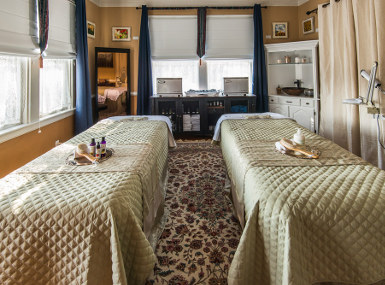 Biltmore Estate Tickets: Discounted Prices
We have a partnership with Biltmore Estate and are able to offer you a Specially Discounted Adult Ticket, including Daily Tickets and Evening Candlelight Tickets for the Holidays. Once your reservation is booked with us we are able to provide you with a website and code to reserve your Biltmore Tickets. This discount will be up to $10 off depending on the season. At the same time, you will be able to reserve your House Entrance time and anything else you need such as additional tours and reservations for the restaurants on the Estate.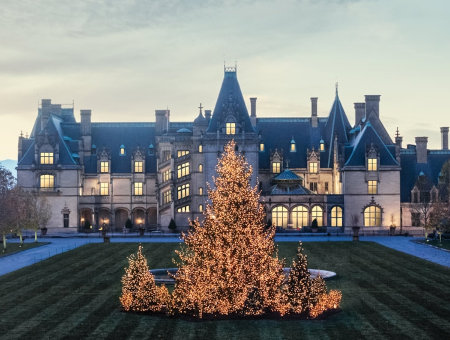 Picnic Lunch
There are great places here in Asheville and our surrounding area to take a picnic lunch along with you! We can pack a delicious picnic lunch for two in one of our antique picnic baskets to take on your Asheville adventure at the Biltmore Estate or cruising the Blue Ridge Parkway.
We'll create a terrific picnic by preparing homemade goodies, adding a gingham checked picnic blanket, serveware, and everything you'll need inside one of our picnic baskets for your Picnic For Two for $39.99 plus tax.
The menu includes: a choice of two Croissants Sandwiches (Ham & Swiss, Turkey & Provolone or Vegetarian); Side Salads (Pasta or Potato); Homemade Baked Goods; and Drinks (soda of choice, still or sparkling water).
Pre-order your basket at minimum 72 hours before your arrival by giving us a call at Abbington Green Bed & Breakfast Inn and Spa (828) 251-2454 or by sending us an email at info@abbingtongreen.com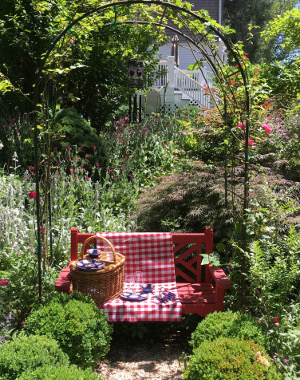 Wine Tasting at Saint Paul Mountain Vineyards
Guests of Abbington Green are eligible for a free wine tasting, valued at $10 per person, with the purchase of 1 bottle of wine. Guests of the Inn will also be gifted their Saint Paul Mountain Vineyard wine glasses. Vouchers for this are available when you check in to Abbington Green. The tasting room is open 11 am to 6 pm Monday through Thursday. Friday and Saturday 11 am to 7 pm. Sunday 12 pm to 6 pm. No reservations are required.
Saint Paul Mountain Vineyards is the first commercial vineyard in Henderson County only 30 minutes from Asheville. Saint Paul wines are made from 14 varieties of grapes grown in two locations at elevations of 2,300 and 3,000 feet, the highest in Henderson County and some of the highest in the state. The wines are produced by their winemaker, a graduate of California Polytechnic University with more than 14 years of experience in producing wine in Sonoma California before joining this family owned winery in North Carolina. The tasting room is open year round.
Art of Asheville Package
Immerse yourself in the artsy side of Asheville, beginning in your home away from home where you'll find tasteful, locally-made décor in the award winning Abbington Green Bed & Breakfast. History and current day blend seamlessly together to set the stage for the thriving art scene all around this city, a mecca of art and fine craft! Your package includes: A half-day personalized artist studio tour with local art insider Sherry Masters of Art Connections Tours; a 10% coupon off any ceramic purchase at Grovewood Gallery; a western NC craft resource book; a folder of local art attractions including maps; and a printed overview of the craft history of western NC so you come away with good familiarity of the all the region offers. Come discover creativity in the mountains!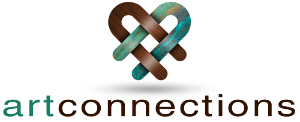 Walk With Me Tours
Amazing tours to amazing destinations. Choose from a variety of tours that are customized to satisfy your interests and scheduled to work within your time frame. Join us for a fun filled auto or walking tour of historic Asheville and Biltmore Village. Or join us for incredible hikes to waterfalls and amazing views above the clouds where ONLY Walk With Me Tours will take you. Bring your dog for a fun family adventure. Create memories that will have you coming back year after year. Our auto tours are perfect for seniors or anyone looking to let experienced local guides do the driving while you do the sightseeing, so you can make the most of your Asheville experience. www.walkwithmetoursasheville.com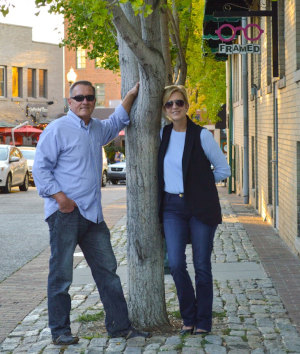 Kayak Asheville Tours
Experience the beauty of Western North Carolina with a personalized tour led by a Certified WNC Naturalist. Choose from 6 different tours, including one river or one of five different tours of local WNC lakes. Tours use tandem sit on top open kayaks and life vests are provided for your safety. Once you choose your tour and location, your private tour is created based on what you want to see, heightening your level of experience. Tours range from 1-4 hours, and price is dependent on the tour you choose. Let them take you on your next Asheville Adventure! hikebikekayakasheville.com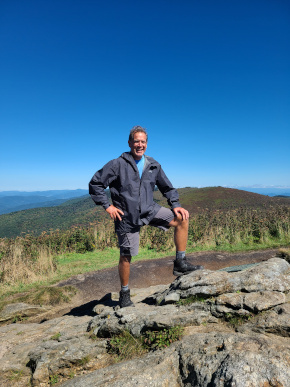 Gray Line Trolley Tours of Asheville
Tickets for the Gray Line Trolley Tours must now be purchased directly from the Gray Line Trolley. Reservations in advance are now required since there is limited times and seating available. Tickets are $32 per person, AAA Members with a valid membership card, Seniors (60+ years), and Military receive $2 discount per adult. Discounts cannot be combined. www.graylineasheville.com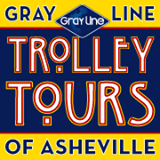 Navitat Canopy Adventures
Navitat has set the goal for every participant experience to "Thrill, Educate and Inspire". Choose from their two most popular zip line tours, "Blue Ridge Experience" and "Moody Cove Adventure", and guests of Abbington Green Bed & Breakfast Inn save 10% when they purchase their vouchers through us. Reservations for the tours are required.